3 Organizing Hacks for Kids Rooms
My child doesn't have enough toys, said nobody, ever. Nowadays in El Paso, our kids' rooms are loaded with a variety of toys. Yelling, "Clean up your room," from the hallway may not be cutting it anymore. If you are overwhelmed by the mess and aren't sure what to do, we have tips for your kids furniture and room to help get organized!
Choose Adequate Kids Furniture
Even though it may simply be your children's room, you still need to make sure they have enough furniture to hold all of their belongings. A dresser or drawers is an essential piece of kids furniture. You want to be certain that clothes aren't piling up because they have nowhere to go. It is also important to choose the right bed. If your toddler is outgrowing their mattress it may be time to move up to a twin sized bed. If your children share a room, choosing a bunk bed can be both fun and space saving.
Organizing Outgrown Clothes and Toys
One of the biggest problems with children's bedrooms is them outgrowing their toys and clothes. There is a simple hack to deal with this. Place two bins in the kids closet, or if it doesn't fit, the garage. As soon as you have a stack of clothes they have grown out of place them in the bin. Once the bin is full label it with the correct sizes. From there, you can decide to save them to pass down to younger siblings or donate to a charity. The same method can be used for toys. Just be sure to move the toys out while the kids are away at school! Although, this practice can be taught to older kids to give them a sense of generosity and charity.
Turn Organizational Tools Into Decor
Be sure to look for shelves and organizational tools that are fun and attractive. Otherwise, your children may grown tired of playing in their room, and worse of cleaning up. You can choose kids furniture that is sleek and modern with clean lines, or colorful and fun, depending on your child's character. Be sure to purchase bookshelves, toy chests and any other bins that will help organize while providing a decorative touch.
Visit Us Today for Kids Furniture
At National Furniture Liquidators, we want to help keep your kid's room functional and as presentable as they will allow. If you are looking for just the items for your children's room be sure to visit our showroom. We offer a wide selection of affordable children's furniture. Contact us today for more info.

Mistakes to Avoid When Furnishing a Kid's Bedroom
Buying your kids furniture to decorate their room can be a great deal of fun. There are so many colors, styles, and themes to choose from. However, there are plenty of mistakes you need to avoid. When you shop at National Furniture Liquidators, our helpful showroom experts can help you choose the right furnishings so you avoid the classic mistakes.
Take Measurements
The biggest mistake you can make when buying kids furniture is going to the furniture store without measurements. Even if you are going to just browse, the first step should always be measuring your kid's room. Be sure to measure the doorway as well to make sure the furniture will fit when bringing it into the room. When browsing the possibilities be sure to check to see if large items can be assembled in the room. The last thing you want to do is take a piece of furniture home only to find out it doesn't fit in the room.
Not Involving the Kids
A lot of parents decide to visit the furniture without the kids. The convenience of kid free shopping is alluring but could end wrong. The nagging and fussiness you are trying to avoid may go on for years if you end up choosing kids furniture that your children just don't like. On top of that, kids can often help make the right choice when it comes to a big selection.
Don't Forget the Little Things
Another big mistakes parents make is forgetting about the smaller decor items. After the kids furniture budget has been spent on a bed, dresser, and desk parent's sometimes forget about wall hangings, bookshelves, a toy box and other such smaller items that give the room character and organization.
Too Much Focus on Price
When parents focus too much on the price they may end up with low-quality items. At worst, the kids' furniture they end up could even be faulty or unsafe. When finding the right pieces it's important to think about quality as well. Be sure that items will not tip easily. Be sure to also make sure the furniture will not fall apart easily exposing sharp edges.
Don't Focus on Fads
It is also important not to focus too much on fads. You don't want the furniture to go out of style before your kids can outgrow it. Picking the right furniture means not only looking at durability and price but also design. Be sure to pick items that are timeless.
Visit National Furniture Liquidators Today
If you need to furnish your children's room be sure to visit our showroom today. We have a wide selection of many styles and price points. You are sure to find what you need for your budget and style.

Revamp Your Child's Bedroom With Stellar Kids Furniture!
A kid's bedroom is supposed to be a fun place full of magic and wonder. There should be toys strewn across the floor and play forts built all around. Childhood is a time to use your imagination and create whatever comes to mind in your very own space.  A great way to organize the mess after the fun has been had is with kids furniture. If you are in El Paso or the surrounding areas, National Furniture Liquidators can assist you today.
Keep Things Tidy And Organized
Furniture in a child's room can ensure that all of their toys and belongings are organized. We have all seen a mess of toys over the floor and cringe at the thought at stepping on something small in the middle of the night. Cute furniture can help keep things organized and also give their room a complete look. Bedroom furniture has always done a great job of making things come together and complete the look and feel of the room. The great thing about kids furniture is that it isn't that expensive and can come in a lot of kid friendly, cute colors and options as well.
Many Options And Colors To Choose From
If you take a look around at furniture stores or furniture warehouses you will see that there are so many options for your child or children. There are many cute and comfy beds to choose from as well as boy and toy shelves. There are other things that can be put in your child's room as well such as toy boxes and tables with chairs. A table can allow your child to sit down and do crafts or have a tea party. Toy boxes are great when you want to pick up their room quickly and toss the toys all in one disclosed area. Dressers are large and great for storing all of their clothing items. The top of the dresser can be used to display whatever you would like as well.
Let Their Creativity Flow!
A child's bedroom can essentially be their creative outlet and you want them to have an enjoyable time. By allowing them furniture to use and organize their belongings, you will be allowing them to make their space their own. When you have decided what kids furniture you want to purchase, our team at National Furniture Liquidators can assist you with finding the right pieces and colors. We have a vast inventory at our warehouse for you to look at and try out. It may even be great to bring your kids along and ask them what they personally like. This can be exciting for them and chances are they may pick out some pretty stellar pieces for their room remodel.
National Furniture Liquidators Can Help!
If you are in the El Paso area and need some furniture pieces for your child's room, we are here and happy to help! We know the importance of providing affordable and quality furniture to all of our customers. If you would like more information on what we have available, please contact us today!

It's Worth Purchasing Quality Kids Furniture
Quality Kids Furniture – Is it Worth it?
To some, it may be a no-brainer to invest in high-quality furniture for the living room, dining room, and master bedroom. It's important to have furniture that will last and complement the many decor changes that are sure to take place over the years. The real dilemma comes with purchasing furniture for children who might rapidly outgrow certain styles and models. There are several furniture retailers in the El Paso area, but not all of them feature matching kids furniture that will retain their value. Many customers wonder what the benefit is to investing in children's furniture rather than just recycling old pieces. Why buy furniture for children if within a few years they might want bigger and nicer items?
Consider Safety
First of all, not all furniture is created equal. Poorly constructed furniture results in tens of thousands of deaths per year. Children fall victim to toppling bookcases, loose drawers, unsecured TV sets, and many other accidents due to faulty furniture. In recent years, furniture construction practices have improved. Quality kids furniture is made to be base-heavy and secured so that moving parts do not come unattached. Many of these pieces will also feature paint and finishes that are free of lead and other harmful chemicals. When purchasing furniture for children, it's worth considering brand new items for these reasons.
Consider Durability
Solid wood construction is characteristic of quality kids furniture, and thus can withstand the many bangs and bumps that children tend to cause. Sturdy and durable furniture will outlast poorly constructed furniture by years. Many of these pieces will also feature high quality finishes that resist stains or scratches, and thus will still look good long after bringing them home.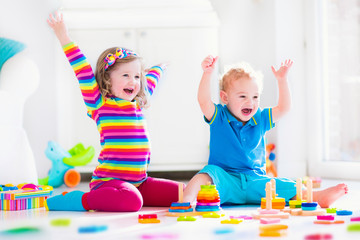 Consider Value
Children outgrow just about everything. Furniture doesn't have to be one of those things. National Furniture Liquidators offers kids furniture that won't fall apart or cause harm. We also offer affordable matching sets that will complement any child's room. Stop by and check us out today at 8600 Gateway Blvd East in El Paso. We ship nationally and also offer financing and layaway options!

What Bedroom Furniture Do Kids Need?
Kids need to have bedroom furniture that grows with them and that allows them to get a good night sleep. For parents throughout El Paso, finding the right kids bedroom furniture is easy. You can visit National Furniture Liquidators in El Paso to find the perfect bedroom set or the perfect fun novelty bed. Nobody beats our prices, so you can benefit from a big selection at a price that you can afford.
What Kinds of Bedroom Furniture Do Kids Need?
Many parents buy a crib that converts into a toddler bed. There are also fun novelty beds for children to consider.  As kids get a little older, you may want to explore different options for a bedroom set. For example, bunk beds are a favorite option for furniture for children. Bunk beds can allow siblings to share a room or can provide a great spot for sleepover fun. In addition to the bed, many El Paso parents also opt for one or more dressers, a night stand or two so kids have a place for a lamp and a drink, and a desk so children can do homework in their rooms.
Choosing Bedroom Furniture for Kids
When you select bedroom furniture for kids, you want to find furniture that is going to be comfortable for your children. You also want to make sure that the furniture is durable. Kids can be hard on furniture. Finally, cost is a concern as your children's taste may change.  National Furniture Liquidators has affordable furniture that will stand the test of time. With this in
mind, your search for furniture has reached an end. 
Find Kids Bedroom Furniture Today
If you are ready to find children's bedroom furniture for your El Paso home, visit National Furniture Liquidators today. You'll find unbeatable prices and a great selection. Contact us now to learn more.

The Right Quality Kids Furniture to Survive Any Child
As a parent, you know your child better than anyone else in the world. Buying them the right kind of kids furniture to update their bedroom can make your growing child feel more like a "grown up". As a result, you want to find furniture that can look good, but also take the tumble and play of your kids. Spending a fortune on furniture that your child will use for a couple of years is unnecessary. At National Furniture Liquidators, we have a great selection of quality kids furniture that can satisfy both you and your child.
Simple and Convenient Designs for Kids Furniture
Kids furniture comes in simple, yet convenient designs for every kind of family. Most furniture intended for children usually come in white, pink, or blue, and are designed with them in mind. If you have multiple children, bunk beds are a great choice to save space and create a sense of fun at bedtime. A mirror and
vanity set can make your little girl feel like the princess she is. All of our kids furniture is quality built, intended to last through the everyday life of a child.
Furniture for Every Room
At National Furniture Liquidators, we offer quality furniture and home decor for every room. Don't settle for a furniture store with the same old selections every time you go. Our inventory is always changing, and usually have pieces you won't find anywhere else in El Paso. From kids furniture to the right home accessories to complete your living room, you can find it here.
Furniture shopping can be frustrating if you can't find what you have in mind. National Furniture Liquidators strives to ensure that our inventory has something for everyone. Not only that, but we offer some of the lowest prices around. There is always a special going on with us, so make sure you visit or contact us today. Remember, Nobody Beats Shorty!