It's Worth Purchasing Quality Kids Furniture
Quality Kids Furniture – Is it Worth it?
To some, it may be a no-brainer to invest in high-quality furniture for the living room, dining room, and master bedroom. It's important to have furniture that will last and complement the many decor changes that are sure to take place over the years. The real dilemma comes with purchasing furniture for children who might rapidly outgrow certain styles and models. There are several furniture retailers in the El Paso area, but not all of them feature matching kids furniture that will retain their value. Many customers wonder what the benefit is to investing in children's furniture rather than just recycling old pieces. Why buy furniture for children if within a few years they might want bigger and nicer items?
Consider Safety
First of all, not all furniture is created equal. Poorly constructed furniture results in tens of thousands of deaths per year. Children fall victim to toppling bookcases, loose drawers, unsecured TV sets, and many other accidents due to faulty furniture. In recent years, furniture construction practices have improved. Quality kids furniture is made to be base-heavy and secured so that moving parts do not come unattached. Many of these pieces will also feature paint and finishes that are free of lead and other harmful chemicals. When purchasing furniture for children, it's worth considering brand new items for these reasons.
Consider Durability
Solid wood construction is characteristic of quality kids furniture, and thus can withstand the many bangs and bumps that children tend to cause. Sturdy and durable furniture will outlast poorly constructed furniture by years. Many of these pieces will also feature high quality finishes that resist stains or scratches, and thus will still look good long after bringing them home.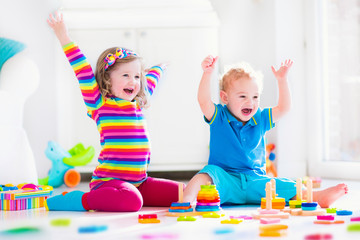 Consider Value
Children outgrow just about everything. Furniture doesn't have to be one of those things. National Furniture Liquidators offers kids furniture that won't fall apart or cause harm. We also offer affordable matching sets that will complement any child's room. Stop by and check us out today at 8600 Gateway Blvd East in El Paso. We ship nationally and also offer financing and layaway options!

The Right Quality Kids Furniture to Survive Any Child
As a parent, you know your child better than anyone else in the world. Buying them the right kind of kids furniture to update their bedroom can make your growing child feel more like a "grown up". As a result, you want to find furniture that can look good, but also take the tumble and play of your kids. Spending a fortune on furniture that your child will use for a couple of years is unnecessary. At National Furniture Liquidators, we have a great selection of quality kids furniture that can satisfy both you and your child.
Simple and Convenient Designs for Kids Furniture
Kids furniture comes in simple, yet convenient designs for every kind of family. Most furniture intended for children usually come in white, pink, or blue, and are designed with them in mind. If you have multiple children, bunk beds are a great choice to save space and create a sense of fun at bedtime. A mirror and
vanity set can make your little girl feel like the princess she is. All of our kids furniture is quality built, intended to last through the everyday life of a child.
Furniture for Every Room
At National Furniture Liquidators, we offer quality furniture and home decor for every room. Don't settle for a furniture store with the same old selections every time you go. Our inventory is always changing, and usually have pieces you won't find anywhere else in El Paso. From kids furniture to the right home accessories to complete your living room, you can find it here.

Furniture shopping can be frustrating if you can't find what you have in mind. National Furniture Liquidators strives to ensure that our inventory has something for everyone. Not only that, but we offer some of the lowest prices around. There is always a special going on with us, so make sure you visit or contact us today. Remember, Nobody Beats Shorty!

A Great and Ever-Expanding Selection of Kids Furniture In El Paso
At National Furniture Liquidators, we have a great selection of kids furniture in El Paso. Every child likes to feel important and nothing makes them feel better than knowing there is a whole section of furniture dedicated to them in a store. When your little girl or boy start having their own opinions, taking them along to choose their own room furniture is a great adventure for you both.
There are a lot of furniture stores that offer kids furniture in El Paso, but at National Furniture Liquidators we offer only the best for your children. We have furniture for every room of the home in addition to some of the best furniture selection for kids' rooms in the city. From specialty nightstands to bunk beds and more, we have quality name brands waiting for you. Make your child feel like a princess or a prince when they see that this special section is only for them. We have great selections in blue, pink and white, so you will be able to find something for your child at a great price.
National Furniture Liquidators features kids furniture in El Paso that will last. Our quality brands are those you know and trust; you don't have to spend a fortune to make your kid's room feel special for them. National Furniture Liquidators provides great deals on furniture everyday, so you can trust you will always find the best quality at the lowest prices in El Paso.  If you are interested in our growing selection of kids furniture, call or visit our store where our great and friendly staff is waiting to help you choose the perfect piece of furniture for your home!
8600 Gateway E., El Paso TX 79907 | 915.593.5200
Rated
5
/5 based on
6
customer reviews
Nobody Beats Shorty
Darnell W.


We needed a houseful of furniture after moving to El Paso. A kind neighbor recommended National Furniture Liquidators to us and we decided to give them a shot. We were immediately greeted politely and they were a big help at selecting our furniture. We got the best prices on everything we needed! Nobody beats Shorty!

Donna H.


Their prices on good quality furniture are the best. And they even delivered and set up my living and dining areas. And so friendly.

Maureen M.


I furnished my entire apartment with National. At first I was only going to get my living room set up. But the prices and terms there were so outstanding, I was able to get everything I needed. I am so happy with my furniture!

Juan A.


Whenever we need to whenever we need more furniture, we shop at National Furniture Liquidators almost exclusively. They have the best prices and brands and a great selection. And with their recent expansion the selection is even more incredible. Have their staff is very friendly and helpful too.

Lisa M.


I am very happy with the sectional I got at National Furniture Warehouse. And the staff was very helpful too. The guy who helped me even helped me assemble my furniture. Great bunch of people.

Heather W.


We were so very happy when our furniture arrived. Everyone we dealt with at National Furniture Warehouse was exceptional. This was my first time going there. But I know it will not be my last. They have a huge variety and selection, at great prices.