It's Worth Purchasing Quality Kids Furniture
November 1, 2016
Quality Kids Furniture – Is it Worth it?
To some, it may be a no-brainer to invest in high-quality furniture for the living room, dining room, and master bedroom. It's important to have furniture that will last and complement the many decor changes that are sure to take place over the years. The real dilemma comes with purchasing furniture for children who might rapidly outgrow certain styles and models. There are several furniture retailers in the El Paso area, but not all of them feature matching kids furniture that will retain their value. Many customers wonder what the benefit is to investing in children's furniture rather than just recycling old pieces. Why buy furniture for children if within a few years they might want bigger and nicer items?
Consider Safety
First of all, not all furniture is created equal. Poorly constructed furniture results in tens of thousands of deaths per year. Children fall victim to toppling bookcases, loose drawers, unsecured TV sets, and many other accidents due to faulty furniture. In recent years, furniture construction practices have improved. Quality kids furniture is made to be base-heavy and secured so that moving parts do not come unattached. Many of these pieces will also feature paint and finishes that are free of lead and other harmful chemicals. When purchasing furniture for children, it's worth considering brand new items for these reasons.
Consider Durability
Solid wood construction is characteristic of quality kids furniture, and thus can withstand the many bangs and bumps that children tend to cause. Sturdy and durable furniture will outlast poorly constructed furniture by years. Many of these pieces will also feature high quality finishes that resist stains or scratches, and thus will still look good long after bringing them home.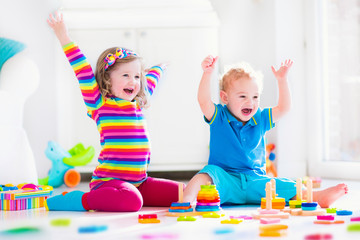 Consider Value
Children outgrow just about everything. Furniture doesn't have to be one of those things. National Furniture Liquidators offers kids furniture that won't fall apart or cause harm. We also offer affordable matching sets that will complement any child's room. Stop by and check us out today at 8600 Gateway Blvd East in El Paso. We ship nationally and also offer financing and layaway options!